Welcome to Snapp Dental in Everett, WA!
At Snapp Dental, we treat you like we would treat our own family. It's our priority to make sure that when you visit our dental practice, you never feel like just another patient.
Dr. Jackie Snapp
and her team love helping people of all ages improve and maintain their oral health with compassionate, personalized care. We take the time to get to know your needs and concerns so we can develop long-term dental plans that keep you smiling.
Contact Us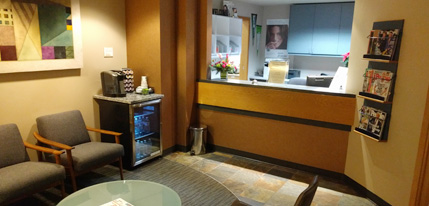 Our Inviting Dentist's Office
We have deluxe amenities and technology to keep you comfortable and to make your visits as efficient as possible. We also have convenient appointment times before and after work and offer family block scheduling to make it easy for you and your family to get dental care when you need it. Ready to stop by?
Call or email us
today. We look forward to meeting you!
What Our Patients Say About Us
"I love coming here…Fast, friendly, and fantastic!!"
— Heather P.
"Great customer service! Very comfortable atmosphere."
— Joanne B.
"The ONLY dentist I truly trust."
— Cynthia W.
"Great friendly staff!!! Comfortable atmosphere."
— Alice J.
"All the staff that I came in contact with were professional, pleasant, smiling and friendly. Dr. Snapp is awesome. I would recommend this office and Dr. Snapp to anyone looking for a dentist."
— Marcy G.
"Wonderful staff, great location and short wait times. Thank you for always providing excellent care and catering to my dental needs and requests."
— Kaylee P.
"I really enjoyed my visit with Dr. Snapp and her team. They are friendly and accommodating. I have referred my whole family to her and will continue to do so."
— Cindy P.
"I had an excellent cleaning and very helpful hygienist who was responsive to my concerns about pain and used my preferred warm water. It was a great overall experience."
— Shelley B.
"Dr. Snapp and everyone who works for her are wonderful! They are warm and funny and very gentle. I recommend anyone who is afraid of going to the dentist to try Dr. Snapp."
— Stephanie W.
"She is always very professional, helpful, & pleasant. I also trust her judgement about my dental care & am very satisfied with her care of my teeth."
— Sandra L.
"I just had a crown prep and it was very professionally handled. I would rate the whole experience with Dr. Snapp and her team very high."
— Leslie B.
"Dr. Snapp seems very genuine and treats you with respect. I feel lucky to have had a great dentist in the past with Dr. Crawford but relieved that Dr. Snapp bought the practice and now I have a great dentist for my future."
— Jeffery P.
Personalized Dental Care for All Ages

Preventive Care
For those who need routine dental care to maintain their oral health.

Restorative Care
For those who need to repair or replace damaged/missing teeth.

Cosmetic Care
For those who want to whiten, straighten, or enhance their smile.