Meet Our Dental Team in Everett, WA
Our caring and compassionate team are here to address all your needs, questions, or concerns. When you visit our Everett dental office, you'll be greeted with a smile and treated like family.
---
Saliee — Patient Care Coordinator
Saliee, a California native, after serving 5 years in the military made the Pacific Northwest her home. She is married with 3 terrific kids and one Adorable grand baby! In her time away from Snapp Dental, she enjoys hiking, camping and watching her youngest son's sporting events! She brings her smile, and dedication as patient care coordinator to Snapp Dental and is here to help make your visit an exceptional one..
♦ Recent accomplishment: the Everett half marathon
♦ Favorite show: Bachelorette/Bachelor
♦ Favorite destination: Hawaii
---
Bonnie  — Financial Coordinator
Bonnie started out as an Assistant 20 years ago and eventually moved to the front desk. She is married with children; a son who is 17, and a daughter who is 12. In her free time Bonnie loves to oil paint and is an avid reader. She reads an average of 300 books a year! Bonnie was born and raised in Eugene, Oregon and moved to Washington 10 years ago to be closer to her husband's family.
♦ Favorite Book: All of them!!
♦ Dream Vacation: Ireland/Scotland
♦ Favorite TV Show: Ghost Hunters
---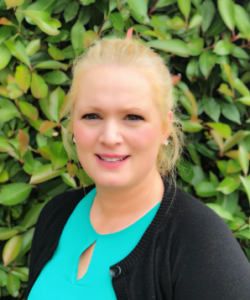 Kalin — Registered Hygienist
Kalin is a native to the Pacific Northwest. She has been practicing hygiene in our area for over 10 years. She is has a true passion for teeth and helping you keep your smile bright. When she isn't sharing her favorite floss with you, she is devoted to her twins, who are graduating high school. We are so lucky to have Kalin a part of our team!
♦ Favorite Food: Thai
♦ Favorite Movie: The Twilight series
♦ Dream Vacation: To visit all of the Disney properties
---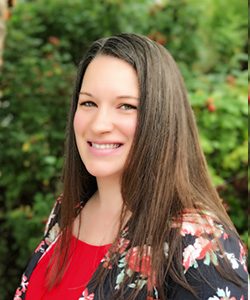 Jennifer — Registered Dental Assistant
Jennifer grew up in Lake Stevens in a large family. She has over 12 years of experience in the dental industry. Her easy-going manner helps patients feel relaxed and welcome. When not at work, she loves to spend time with her Pomeranian-Chihuahua mix named Gus. Jennifer also has a passion for photography, scrapbooking, reading, and watching movies.
♦ Favorite Food: Mexican
♦ Favorite Animal: Elephant
♦ Dream Vacation: Greece
---
Sarah — Registered Dental Assistant
Sarah has been a practicing RDA for 15 years and has been in the PNW for six years now. She is originally from Northern California and lived in Germany for 7.5 years. Sarah loves to travel, hike, swim and play Water Polo.
♦ Favorite Movie: Ground Hogs Day
♦ Dream Vacation: Seychelles Islands
---
Contact Us